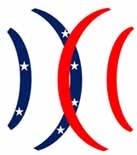 A Smarter Way to Invest
Balancing Your Investment Choices with Asset Allocation
Investing decisions I can help you make:          
                                               Balancing Risk and Return
                                               Diversifying your Portfolio 
                                                                                           Developing Asset Allocation Strategies
Things To Think About                                                                                                                                                                                                     
Don't Let Emotions Drive Investment Decisions                
          
Don't Try To Time The Markets
Active Management In Bear Markets
Will Diversification Work For Me?
Risks In Fixed Income
Should I Rebalance?
Financial Aid Strategies
Is Buy & Hold The Right Strategy For Me?
Investing involves risk including the potential loss of principal. No investment strategy, including diversification, asset allocation and rebalancing, can guarantee a profit or protect against loss.
Estimate the potential cost of waiting to purchase a long-term care insurance policy.

Knowing your likely life expectancy is an important factor in making long-term financial plans.

Use this calculator to determine whether you qualify for the different types of IRAs.

Estimate of the maximum amount of financing you can expect to get when you begin house hunting.